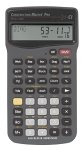 Estimating Tools & Construction Calculators

Photoshop Web Resources
Books - AutoCAD 2000
easy to install training product contains 95 Step by Step tutorials for AutoCAD 2000 and 3D Studio VIZ 3/3i
AutoCAD 2000 & 3D Studio VIZ 3/3i Complete by OpenCAD
by Nancy A Fulton, Barent Wagar (Editor)

CD-ROM - 1000 pages 1 edition (February 2, 2001)
OpenCAD International Inc
ISBN: 1891873296


Book Description
This easy to install training product contains 95 Step by Step tutorials for AutoCAD 2000 and 3D Studio VIZ 3/3i covering:

A partial list of projects on the CD includes:

Mastering AutoCAD 2000 User Interface, Precision Drawing Commands, Editing Objects, Creating and Modifying Layers, Creating and Editing Blocked Symbols, Using Design Center to Manage Drawing Data, Working with External References (Xrefs), In-Place Editing of Blocks and External References, Creating 3D Architectural Models with Hollow Walls, Creating 3D Architectural Models with Solid Walls Creating 3D Architectural Models from Elevations, Surface Modeling for Mechanical Applications, Creating, Editing and Viewing Mechanical Solid Models, Creating Presentation Graphics with VIZ and AutoCAD, Creating Custom Toolbars and Flyouts, Working with Custom Menus, Introduction to AutoLISP, Creating Commands with AutoLISP, Creating Custom Wall, Door and Window Materials, Creating and Rendering Mirrored Materials, Creating Foliage and Working with Foliage Materials, Modeling with Modifiers, Using AutoCAD Commands to Create Objects in 3D Studio VIZ, Creating a 3D Model from a 2D Floor Plan, Attaching and Modifying 3D AutoCAD Drawings with VIZ, Creating Stairs and Rails, Placing Parametric Plants in Designs, Introduction to Simple Character Animation, Using Inverse Kinematics to Make a Character Ride a Bike, Boolean Operations and Inverse Kinematics, Creating Walkthrough Animations, Using Externally Referenced Designs and Objects, Using Reference Geometry and Proxy Objects, Modeling Roofs and Skylights, Working with Human Figures, Creating a Refractive Lens, Working with Alpha Channel Images, Using ACI Colors to Assign Materials to AutoCAD Models, Using AutoCAD Commands to Create Objects in VIZ, Reflective Surfaces and Reflected Light, Camera Matching Survival Guide, Making Shadows Fall in Background Images, Creaing Candle Light with Lens Effects, Using the Track View Editor to Control Animation, Creating Titles and Timers in VIZ Animations, Placing Photographed Characters in Rendered Scenes, Creating Scripts and Utilities for MAXscript, Creating Custom Toolbars and User Interfaces

This training product uses the standard Autodesk Learning Assistance browser and takes just minutes to install. This product contains no animation or audio components, which means it runs quickly on standard Windows workstations, and can be conveniently used as a training and comprehensive reference tool even by employees in busy office environments and and students in computer labs.

Each tutorial delivers between one and three hours of hands-on instruction. The CD delivers more than 250 hours of training and 2000+ full size, full color illustrations.

From the Publisher
If you are looking for comprehensive, hands-on, step-by-step instruction in AutoCAD 2000 and 3D Studio VIZ 3, then this is the product for you. It delivers more than 250 hours of training targeting beginning, intermediate and advanced skills. Its projects can be undertaken in any order. Tutorials can be printed for offline use, or bookmarked for easy return.