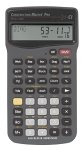 Estimating Tools & Construction Calculators

Photoshop Web Resources
Books - AutoCAD 2000
Easy to install training product contains 44 Step by Step tutorials for AutoCAD 2000
AutoCAD 2000 Complete by OpenCAD
by Nancy A Fulton, Barent Wagar (Editor)

CD-ROM - 500 pages 1 edition (February 2, 2001)
OpenCAD International Inc
ISBN: 1891873261


Book Description
This easy to install training product contains 44 Step by Step tutorials for AutoCAD 2000 covering:

Mastering AutoCAD 2000 User Interface, Precision Drawing Commands, Editing Objects, Creating and Modifying Layers, Creating and Editing Blocked Symbols, Using Design Center to Manage Drawing Data, Working with External References (Xrefs), In-Place Editing of Blocks and External References, Working with Text and Text Styles, Architectural and Mechanical Dimensioning, Creating and Maintaining Dimension Styles, Working with Layouts, Creating Scaled Drawings, Ploting Drawings, Working with Plot Styles & Plot Style Tables, Understanding Named Plot Style Tables, Using Partial Open and Partial Load to Work, with Large Drawing Files, Creating and Transferring Files using the Internet, Creating Block Libraries Fast, Creating and Viewing Electronic Plots, Creating 3D Architectural Models with Hollow Walls, Creating 3D Architectural Models with Solid Walls, Creating 3D Architectural Models from Elevations, Surface Modeling for Mechanical Applications, Creating, Editing and Viewing Mechanical Solid Models, Creating Presentation Graphics with VIZ and AutoCAD, Moving, Copying and Rotating Objects in 3D, Creating Standard Views of Solid Parts and Assemblies, Working with Faces and User Coordinate Systems, Exporting, Editing and Painting 2D Views of 3D Models, Modifying AutoCAD's User Interface, Creating Custom Toolbars and Flyouts, Working with Custom Menus, Introduction to AutoLISP, Creating Commands with AutoLISP

This training product uses the standard Autodesk Learning Assistance browser and takes just minutes to install. This productcontains no animation or audio components, which means it runs quickly on standard Windows workstations, and can be conveniently used as a training and comprehensive reference tool even by employees in busy office environments and and students in computer labs.

Each tutorial delivers between one and three hours of hands-on instruction. The CD delivers more than 100 hours of training and 900+ full size, full color illustrations.

From the Publisher
If you are looking for comprehensive, hands-on, step-by-step instruction in AutoCAD 2000, then this is the product for you. It delivers more than 100 hours of training, and its projects can be undertaken in any order. Tutorials can be printed for offline use, or bookmarked for easy return. All tutorials use drawings from architectural, mechanical or other real-world applications.