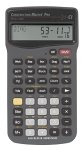 Estimating Tools & Construction Calculators

Photoshop Web Resources
Books - AutoCAD 2000
Designed for students and practitioners of interior design by using AutoCAD 2000.
AutoCAD for Interior Design and Space Planning Using AutoCAD 2000
by Beverly L. Kirkpatrick, James M. Kirkpatrick

Paperback - 512 pages 1st edition (June 15, 2000)
Prentice Hall
ISBN: 0130871575
Dimensions (in inches): 1.04 x 10.86 x 8.25


Book Info
Designed for students and practitioners of interior design. Covers 2 and 3 dimensional aspects of AutoCAD 2000. Includes practice exercises, design projects, and numerous figures and illustrations. Softcover. DLC: Interior decoration--Computer-aided design.

From the Back Cover
Using a non-technical writing style and hands-on PROMPT/RESPONSE tutorial approach this text helps readers learn AutoCAD by actually using it in planning and designing a wide variety of realistic interiors. The text takes readers step-by-step through the creation of all of the drawings necessary for a space planning project (Tenant Space Project) — from floor plans, elevations, and furniture planning, through power and lighting plans, to isometric and three-dimensional drawings. Includes...