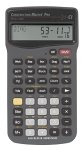 Estimating Tools & Construction Calculators

Photoshop Web Resources
Books - AutoCAD 2000
Content include fundamentals, design, computer graphics, industrial applications, and meaningful problems.
Engineering Design Graphics-AutoCAD® 2000
by James H. Earle

Hardcover - 831 pages 10 edition (July 11, 2000)
Prentice Hall College Div
ISBN: 0130303658


From the Inside Flap
Preface Better
Not only is the tenth edition of Engineering Design Graphics better than the last edition, it is the best since its introduction in 1969 in all categories: content, format, readability, clarity, and quality of illustrations. Each revision has always begun with the challenge, "How can the book be improved to make it easier for the student to learn and the teacher to teach?" Also asked is, "What should be the content for today's course that will fit tomorrow's needs?"

Meeting these goals is especially awesome in the area of engineering design graphics where 2,000 illustrations, 1,000 problems, and a multitude of topics must be merged into a cohesive, organized textbook as compactly as possible. Content must include fundamentals, design, computer graphics, industrial applications, and meaningful problems. We hope you agree that these goals have been met. Content.

Once more, every illustration and paragraph of text have been evaluated to determine their contribution to the learning process. New figures have been added, some figures have been revised, and others have been eliminated. No space has been squandered to make room for exotic illustrations that are far beyond the scope of a beginning freshman course. Instead, that valuable space has been used to better illustrate and present concepts and fundamentals in an understandable format to reduce the amount of classroom tutoring needed by the student. Design and Creativity.

The eight chapters devoted to the introduction of design and creativity have been fine-tuned and improved. New design examples of have been added to guide the student through the design process.

Since the primary objective of design instruction in a graphics course is to teach the process of design, meaningful design exercises within the grasp of the beginning engineer are given to make the process fun to encourage the application of creativity and intuition. Most problems are sufficiently challenging to encourage creative and inspirational solutions that may lead to patentable products.

Chapter 9 has a variety of design problems that can be used as quickie problems, short assignments, or semester-long projects. Additional design exercises are included at the ends of the chapters throughout the book. Computer Graphics.

AutoCAD® 2000 is presented in a step-by-step format to aid the student in learning how to use this popular software, not just read about it in the abstract. The steps of each example show the reader what will be seen on the screen and the input commands required at the keyboard. Chapter 37 gives an introduction to two-dimensional computer graphics and Chapter 38 covers three-dimensional computer graphics, solid modeling, and rendering.

The main purpose of Engineering Design Graphics is to help students learn the principles and conventions of graphics, whether done on the drawing board or on the computer.

This book can be used in courses where the entire course is done by computer, none is done by computer, or parts are done by computer. A Format Worth the Effort.

Much effort has been devoted to the creation of illustrations separated into multiple steps to present the concepts as clearly and simply as possible. A second color has been applied as a functional means of emphasizing sequential steps, key points, and explanations. Explanatory information and text is closely associated with the steps of each example.

Many three-dimensional pictorials have been drawn, modified, and refined to aid the reader in visualizing the example at hand. Photographs of actual industrial parts and products have been merged with explanatory examples of the principles being covered.

The author has personally developed and drawn the illustrations in this book. Years of classroom experience and trial-and-error testing have been applied in developing the content and format of this book to enable the student and teacher to cover more content with fewer learning obstacles.

The two-color, step-by-step format of presentation with conveniently associated text has been classroom tested to validate its effectiveness over a number of years.

We are certain that the results in the classroom justify this added effort and expense. Other Revision Features.

Many illustrations have been revised and redrawn to improve their clarity and effectiveness. Many new problems and design exercises have been added at the ends of most chapters. New working drawing problems have been added in Chapter 23 and most of the others have been revised. The tables in the Appendix have been revised to make them more readable and functional.

Many problems and illustrations have been enlarged to make them easier to use. No space in this book has been wasted. A book to Keep.

Some material in this book may not be formally covered in the course for which it was adopted due to time limitations or emphasis by the instructor. These lightly-covered topics may be the ones that will be needed in later courses or in practice; therefore, this book should be retained as a convenient reference for the engineer, technologist, or technician. A Teaching System.

Engineering Design Graphics used in combination with the supplements listed below comprises a complete teaching system.

Textbook problems: Approximately 1000 problems are given to aid the student in mastering the principles of graphics and design.

Teachers' solution manual: A solution manual containing the solutions to most of the problems in this book is available to assist the teacher with grading.

Problem manuals: Nineteen problem book and teachers' guides (with outlines, problem solutions, tests, and test solutions) that are keyed to this textbook are available. New problem manuals are in development as well. Fifteen of the problem book are designed to allow problem solution by computer, by sketching, or on the drawing board. A listing of these manuals is given inside the back cover of this book. Please call the 1-800 number listed on the back cover to obtain information concerning the problem manuals.

Visual Aids: Sixteen modules of SoftVisuals are available on disks from which multicolored overhead transparencies can be plotted on transparency film for classroom presentations. Transparency selection can be made from over 500 SoftVisuals keyed to this textbook that can be plotted or projected onto a screen with AutOCAD®. To obtain a copy of these, please send an email to engineering@prenhall.com. Acknowledgments.

We are grateful for the assistance of many who have influenced the development of this volume. Many industries have furnished photographs, drawings, and applications that have been acknowledged in the corresponding legends. The Engineering Design Graphics staff of Texas A&M University have been helpful in making suggestions for the revision of this book.

Professor Tom Pollock provided valuable information on metallurgy for Chapter 18. Professor Leendert Kersten of the University of Nebraska, Lincoln, kindly provided his descriptive geometry computer programs for inclusion; his cooperation is appreciated.

We are appreciative of the assistance of David Ratner of the Biomechanics Corporation Inc. for providing HUMANCAD® software.

We appreciate the help of our editor Eric Svendsen and especially the fine editorial team of Amy Rose, Brooke Albright, and Mike and Sigrid Wile. They worked closely together to expertly manage 2,000 illustrations to see that they were properly reproduced, sized, and laid out. Amy demonstrated exceptional professionalism in overseeing the project; she handled the minor details with the same dedication as the major issues. Thank you, Amy. It was a pleasure to work with a pro.

Above all we appreciate the many institutions who have thought enough of our publications to adopt them for classroom use. This is the highest honor that can be paid an author.

Back Cover
While retaining many of the features that have made previous editions so successful, the tenth edition incorporates a number of key revisions that help make it the most comprehensive, and classically modern.

Eight chapters cover the 6 complete design process -from preliminary ideas to implementation - including a full chapter containing design problems Integrates Computer Methods boxes throughout Includes Chapter 23: Working Drawings which, can be used to create a variety of...