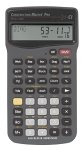 Estimating Tools & Construction Calculators

Photoshop Web Resources
Books - AutoCAD 2000
AutoCAD 2000
AutoCAD 2000: No Experience Required
by David Frey

Paperback - 621 pages (April 1999)
Sybex
ISBN: 0782124984
Dimensions (in inches): 1.65 x 8.95 x 7.45


Very effective tutorials, January 13, 2001
Reviewer: pln2bz from San Francisco, CA USA
The author does a good job of squeezing in lots of techniques into the tutorials. If there was anything I wish that he had included, it's tips and tricks sections and a more robust section on 3d rendering. But the book is still worth 5 stars. I suspect that 3d rendering is really a subject all to itself and probably needs to be covered separately anyways. The only reason I suggest a tips and tricks section is that I feel that after using Autocad that there are nuances with the software that cannot be covered with tutorials, ie what-if scenarios. For instance, I commonly make objects in a layer that stay in that layer despite the fact that I move them to other layers. They refuse to even take on the color of the layer I move them to. Based upon the book's tutorials, this shouldn't be happening. Regardless, the book did what it was supposed to do: I now know Autocad and am already designing things with it.

Exelant Book for biginners, November 30, 2000
Reviewer: G.P Gets from Cape Town, Western Cape South Africa
This book is amazing.. I did not know a thing about AutoCAD but in just 5 easy reading chapters (so far), I have put togeather a design for my house. Everything is explained step by step and the reason why it is done that way is also clear. The book teaches the basics to the more complicated elevations, 3D drawing etc. It covers more than enough to get a good knowlage of AutoCAD. NOTE : this book is based on architecture and not mechanical design. If you want to know how to draw house plans then this is the best book to buy.

November 9, 2000
Reviewer: Greg, Designer from Irvine, Ca USA
If you liked this book you will also like "Exercise Workbook for Beginning AutoCAD 2000" and it's companion "Exercise Workbook for Advanced AutoCAD 2000". Visit the website "shrockpublishing.com" and check it out. I found these to be more step by step and not so much to read. The Advanced workbook is really good for guiding you through setting up your borders for professional use. It is also great for classroom instruction. Students basically teach themselves with these book. They are also great as reference manuals to refer back too commands quickly.

The Book's title says it all, October 2, 2000
Reviewer: zane moseley from Dickson, TN United States
This book is a great beginner, at the moment I am about a quarter of the way through the book and am finding it VERY easy to understand and he teaches through practice instead of just explaining each command. I was getting intimidated by all of the 1200-1500 page book i had seen and was glad to find this book which was exactily what i was looking for, a "true beginner's book" stop looking and buy you won't be sorry.