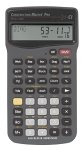 Construction Pro's - the Construction Master Pro
Books - Architectural Standards
Featured Architectural Standards Book
Time-Saver Standards for Urban Design
by Watson, Donald Watson

Hardcover: 960 pages
Publisher: McGraw-Hill Professional
ISBN: 007068507X; 1st edition (November 15, 2002)


* The foremost professional reference on the physical design of cities and urban places
* International coverage including recent European and Asian sustainability initiatives
* Covers essential topics such as preservation, renewal, patterns of settlement and more
* Outstanding contributors include Alan Plattus, Dean of the College of Architecture, Yale University



The Graphic Standards Guide to Architectural Finishes: Using Masterspec to Evaluate, Select, and Specify Materials
by Elena M. S. Garrison (Editor), American Institute of Architects (Editor)

Hardcover: 288 pages, (August 2002)
Publisher: John Wiley & Sons
ISBN: 0471227668

In this unique guide, the authors of MASTERSPEC® and Architectural Graphic Standards join forces to offer architects vital single-source access to the unbiased information they need to evaluate, select, and specify the best finish materials for any job.

This powerful visual resource combines hundreds of illustrations from Architectural Graphic Standards with corresponding building material performance and specification information from AIA's MASTERSPEC®, published by ARCOM. Use this book during the schematic and design development phases of a project and as an indispensable aid for product selection and specification.




Time-Saver Standards for Interior Design and Space Planning
by Joseph De Chiara (Editor), Julius Panero (Editor)

Hardcover - 1689 pages 2nd edition (June 13, 2001)
McGraw-Hill
ISBN: 0071346163

From standard furniture dimensions to architectural woodwork details, this graphics and text reference provides an array of time-saving data and details for designers and draftspersons. Featuring contributions from well-known architectural and interior design firms, it includes details derived from actual designs and working drawings showing various solutions for typical design problems encountered in interior architecture. It includes a wide range of typical layouts of residential spaces, offices, conference rooms, and reception areas, in addition to details of bars, restaurants, and public toilets. Two sections cover historic styles and woodworking.

Architectural Elements Interior Construction Details
by Andy Shelander, Karm Wahab

CD-ROM Cd-Rom edition (April 27, 2001)
McGraw-Hill
ISBN: 0071370773

CD-ROM, in display case, containing more than 1,000 essential interior construction design details, with access to a library of testes nonstructural and non-loadbearing elements for all types of buildings. Minimum system requirements include Windows--IBM PC or compatible, 80486 or faster, 640x480 pixel 256 color board and monitor, 8BM RAM, 2x CD-ROM drive, or comparable Mac.

Architectural Graphic Standards CD-ROM: Version 3.0
by Ramsey

Software Package edition (March 2000)
John Wiley & Sons
ISBN: 0471382892

This is the CD-ROM version of the standard reference, which is cited in book for College Libraries, 1st ed., but is inexplicably absent in book for College Libaries, 3d ed.. The CD-ROM contains the entire new edition of the architect's desktop reference that details the latest changes in regulations, standards, building methods, structural systems and materials in use today. In addition to about 10,000 architectural elements, it presents installation and design configurations and recommended performance specifications for all building systems and components from door frames, roof designs, and air ducts, to outdoor sports facilities and historic preservation. New to this edition are chapters on accessibility and security design, plus expanded coverage of seven new building systems, lighting designs, new materials, and environmental construction.