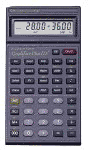 Real Estate & Lending Calculators
Books - Project Management & Planning
Project Management & Planning
Management for the Small Design Firm : Handling Your Practice, Personnel, Finances and Projects
by Jim Morgan

Hardcover - 176 pages (June 1998)
Whitney Library of Design
ISBN: 0823029670
Dimensions (in inches): 0.76 x 11.21 x 8.77


The author, Jim Morgan, R.A. jdm4@is3.nyu.edu , February 18, 1999
A user-friendly guide for young architects and designers
If you're a design professional, can you think of any book, besides "The Fountainhead," that describes what the world has in store for architects and interior designers who are just starting out? It's certainly the only source I ever had and, boy, did it take me a long time to get over those lessons! After my own experience running a small firm (to be honest, it was a disaster), followed by fifteen years of teaching professional practice at Pratt Institute, it became clear to me that there is a monumental need for a user-friendly guide to the challenges facing young interior designers and architects. Of course, getting them to actually read it is another matter, right? That's because, even if design schools offer management-related courses (and increasingly they do), those who teach them must deal with the perception (often planted in first-year foundation classes) that ahyone with "real talent" ought not worry about making a living later. Somehow, taking business seriously--and especially trying to make a profit!--is seen as corrupting the designer's mission. So the issue is more complicated than it appears to be. Most design students wish, someday, to have their own practice, don't they? Yet just telling them or recent graduates that it's a good idea to think ahead about establishing that firm doesn't necessarily capture their enthusiasm. That's the task set for this book. By providing lots of color photos of impressive projects built by the seventeen groovy designers and architects interviewed about how they manage their offices, I hope to encourage my young peers to consider this essential fact of successful practice: in the long run, you must strive to make a profit; otherwise the practice you began with so much hope gradually becomes an unbearable emotional burden. First, I define how "design management," taking into account--as it must--the creative process, relates to, but also differs from, other concepts of management. Then, in separate chapters, I examine the design management process in detail:

PRACTICE MANAGEMENT--mostly about marketing design services since there's no office if new commissions aren't constantly coming in;

HUMAN RESOURCE MANAGEMENT--which includes not only employees but also consultants, contractors, suppliers and--by far the most important--clients;

FINANCIAL MANAGEMENT--truly mysterious to most designers--fortunately there are computers as well as lots of accountants ready to help;

PROJECT MANAGEMENT--nothing contributes more to a design firm's success than getting jobs finished on time and under budget.

The last half of the book offers you lively conversation with owners of fifteen well known architecture and interior design firms who generously share the lessons they've learned about the construction business and the tricks they've invented to keep it from taking up all of their time. Believe me, these are people who--as they themselves admit--figured it out the hard way! Yet you can tell from the dozens of illustrations of the work they've accomplished that they know what they're doing. No, I can't guarantee that reading this book will set all young designers totally straight about the joys and sorrows of running your own office. But "Management for the Small Design Firm" does allow you the possibility of going at it with a lot more savvy than I did myself, that's for sure!

The publisher, Editor, Margaret Sobel , July 29, 1998
Synopsis
Chances are that in architecture or design school you heard very little about management as an essential factor in getting any project built. Even in our apprenticeship days this discipline is only passively encountered, and so we go on thinking that our creativity is all that is needed to make a design practice work. Injecting a much-needed dose of reality, into our understanding of the design professions, Management for the Small Design Firm tells what setting up and running your own practice...